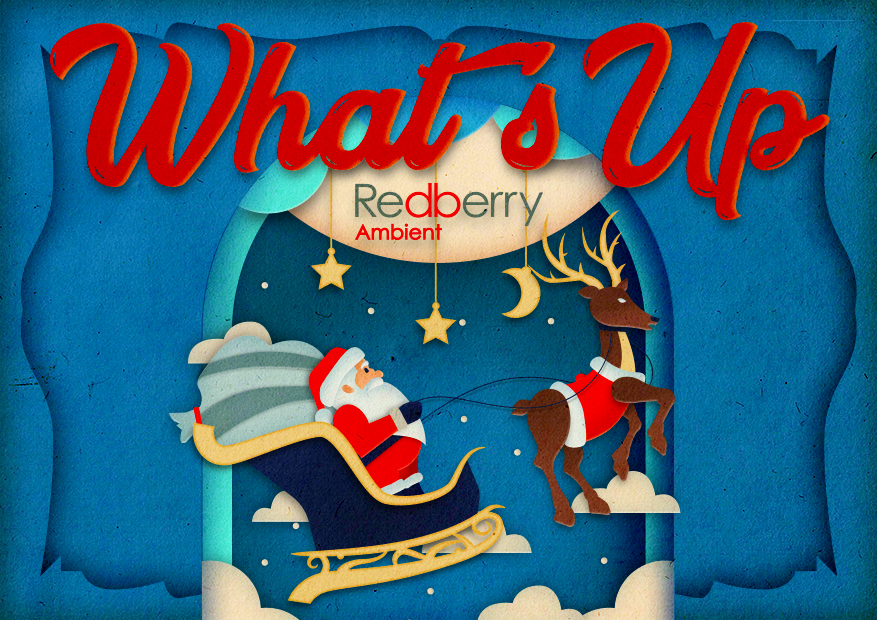 Hello again business partners & friends.

Another Year comes and goes! 2018 has been a great year for us as we had (again) the privilege to work with great people on many interesting campaigns.
Clients Appreciation Nite
This year we go for the theme of "Wizard World" in conjunction of the Fantastic Beast movie screening.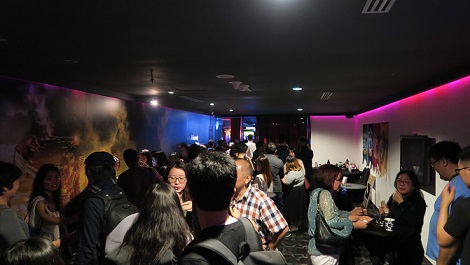 Guests were  encouraged to wear(and win prizes) the wizard costumes and mingle around the cinema before the movie starts. Thanks again for the unwavering support for 2018. it is always encouraging to see crowds of over 600 from 100 media agencies and clients.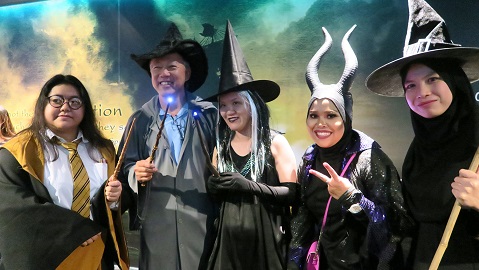 Attention is Better than reach
Do you believe that traditional online ads are 24 times more expensive than cinema, and even programmatic ads, which were believed to be untouchable in terms of price, are 2.5 times more expensive? Is 'Viewability" or 'Visibility' the right measurement to use ? Or should we consider the cost per thousand seconds of attention(aCPM)? Read what Brightfish, Profacts and Lumen have to say.
On an aCPM basis, the most 'expensive' media,cinema, is suddenly surprisingly affordable.Think wisely and make sure you put us in your budget list for next year!
The year has been successful in ways we never could have imagined. Thanks to clients who choose to be with us, cinema advertising. We eagerly look forward to working with you in the coming year, and for many more years after that. Happy holidays &catch you next year.
Your sicerely,
Tho Tuck Woh
Managing Director.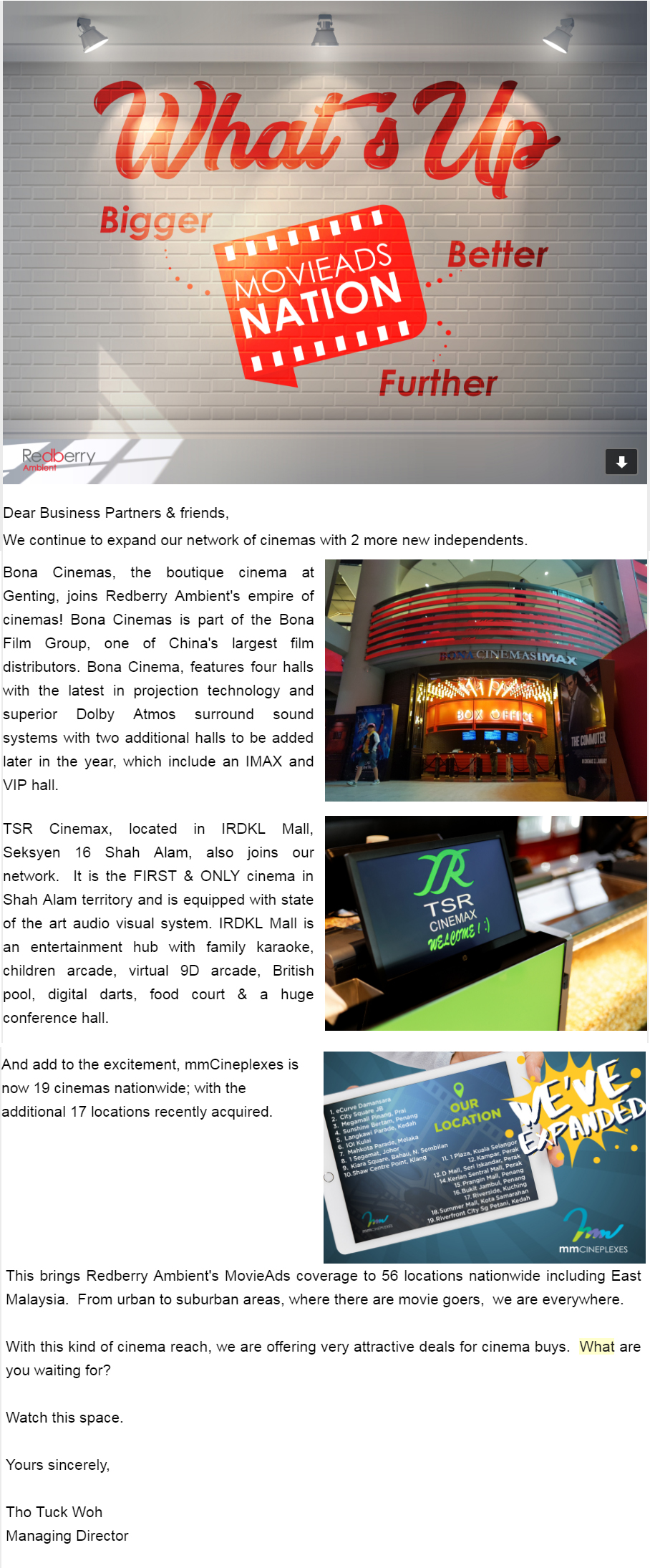 FAREWELL  2017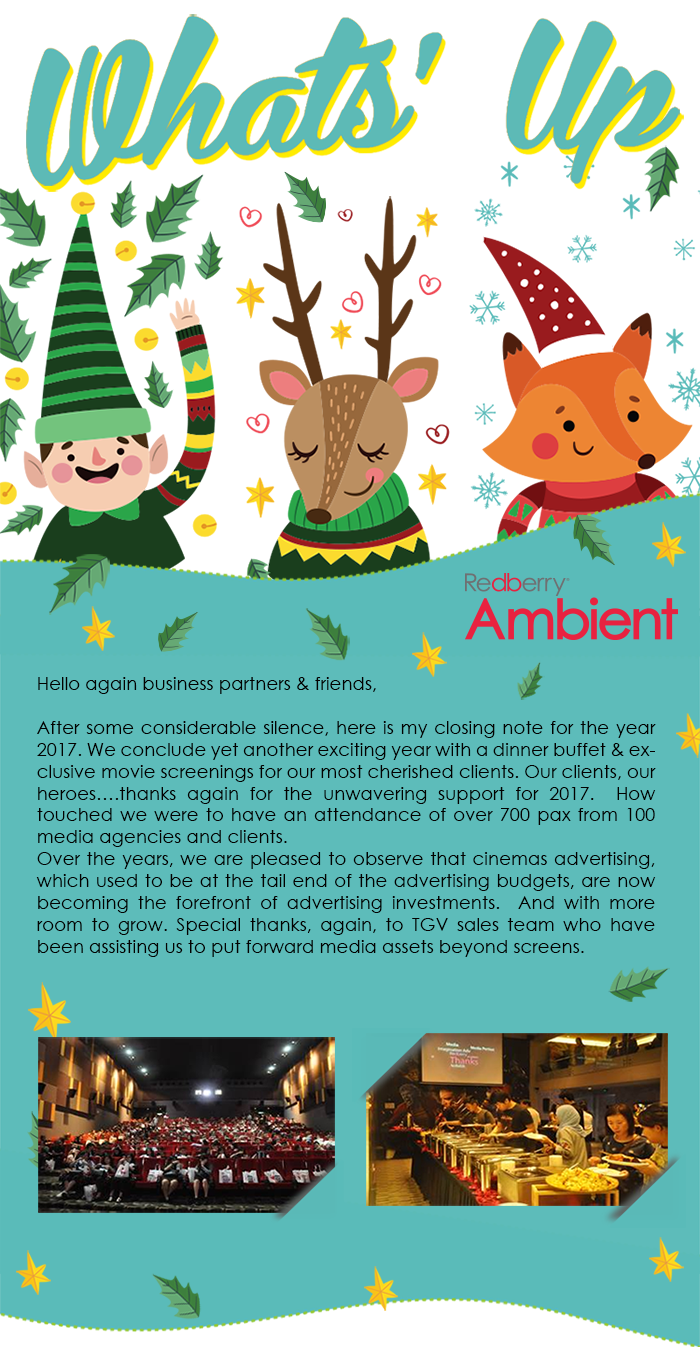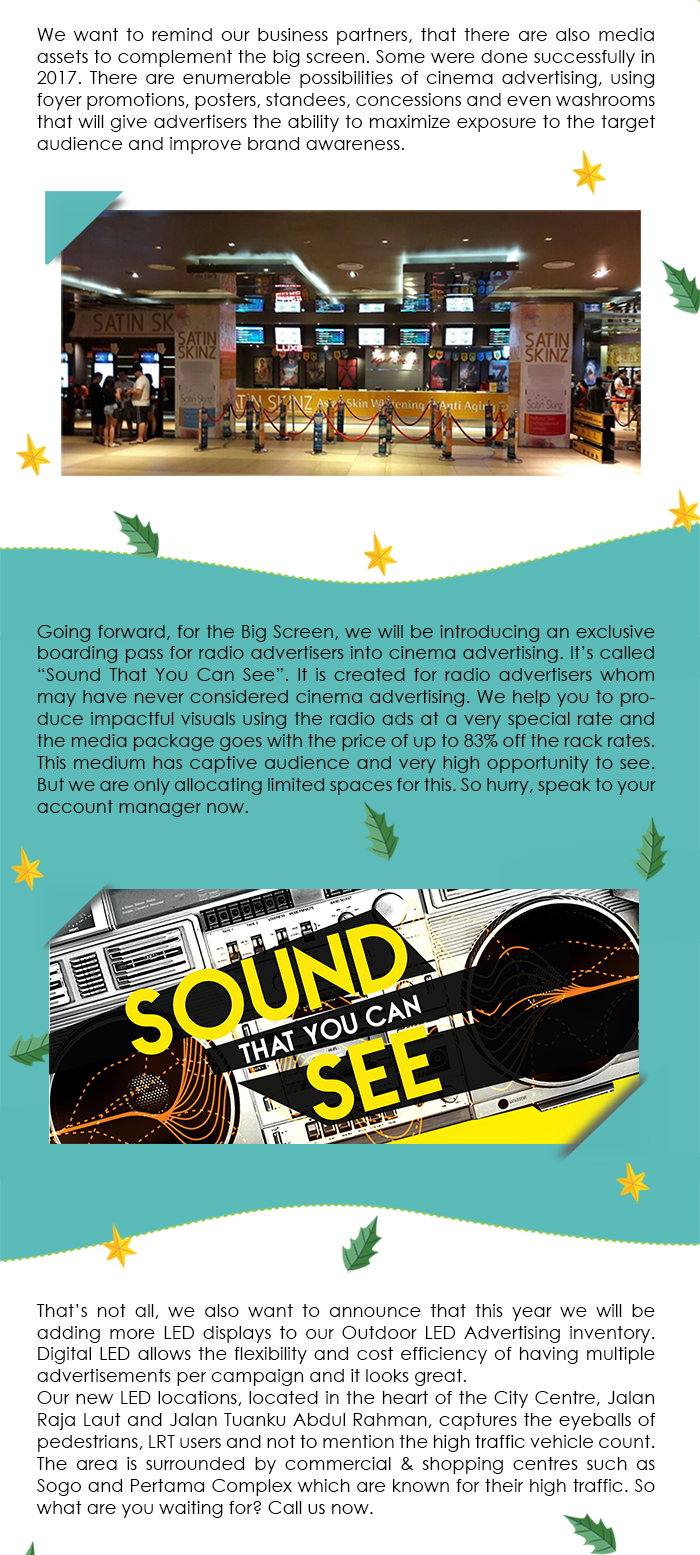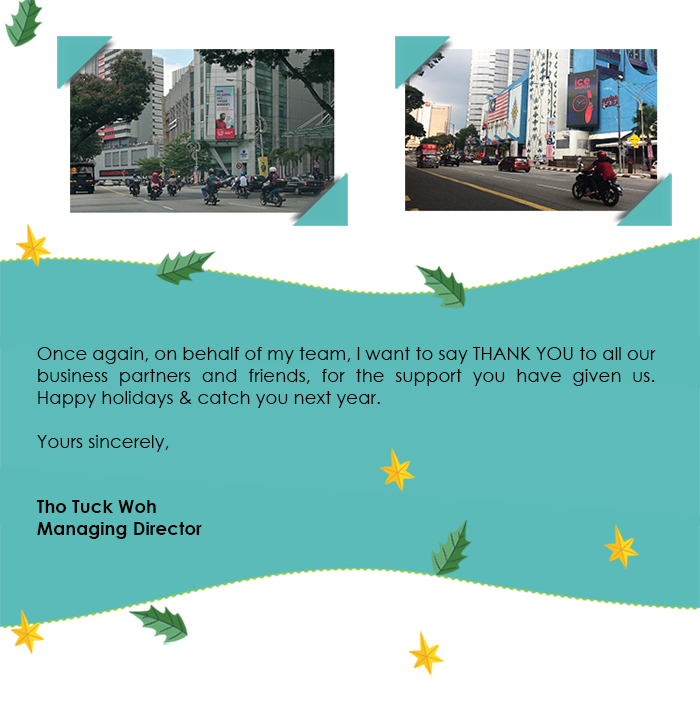 17 JULY 2017 – ADEX TRENDS AND CINEMA FACTS

22nd May 2017 – TGV has renewed their partnership with us!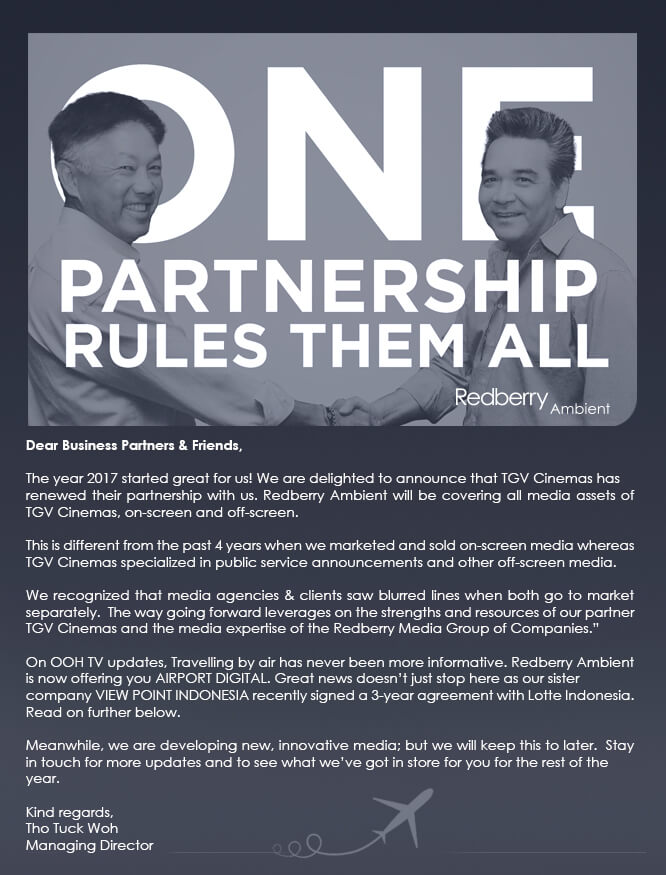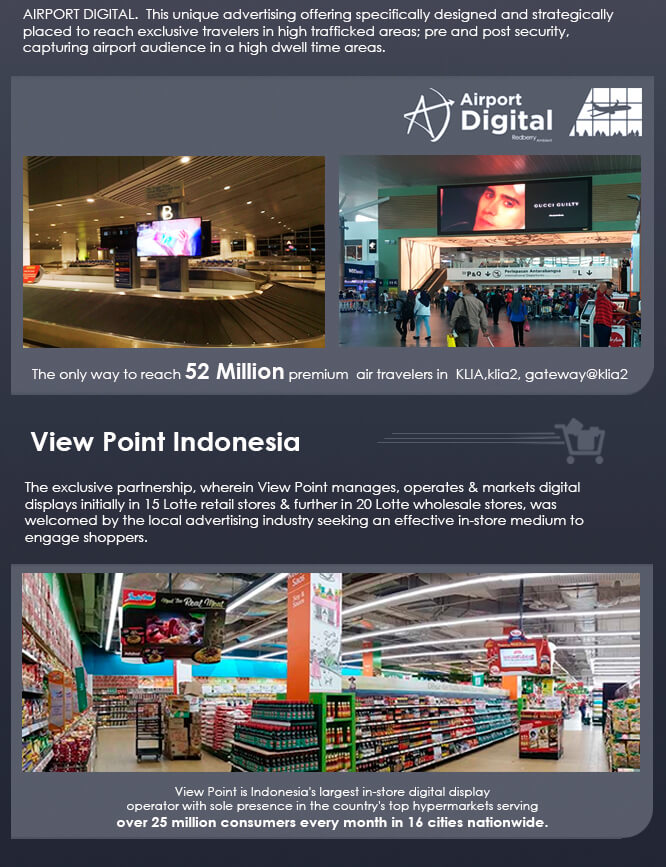 28th August 2016 – Red Ambient, Red Box deal target 1m views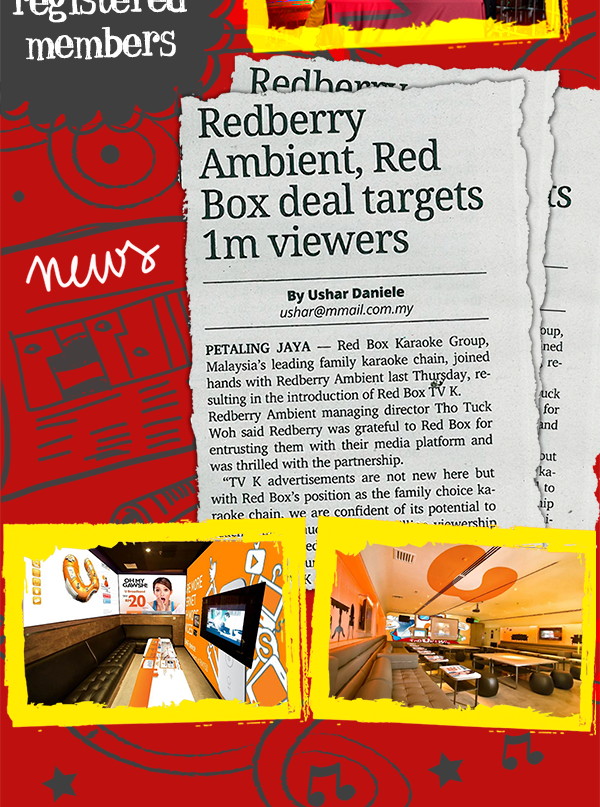 15th March 2016 – Enchanteur Camp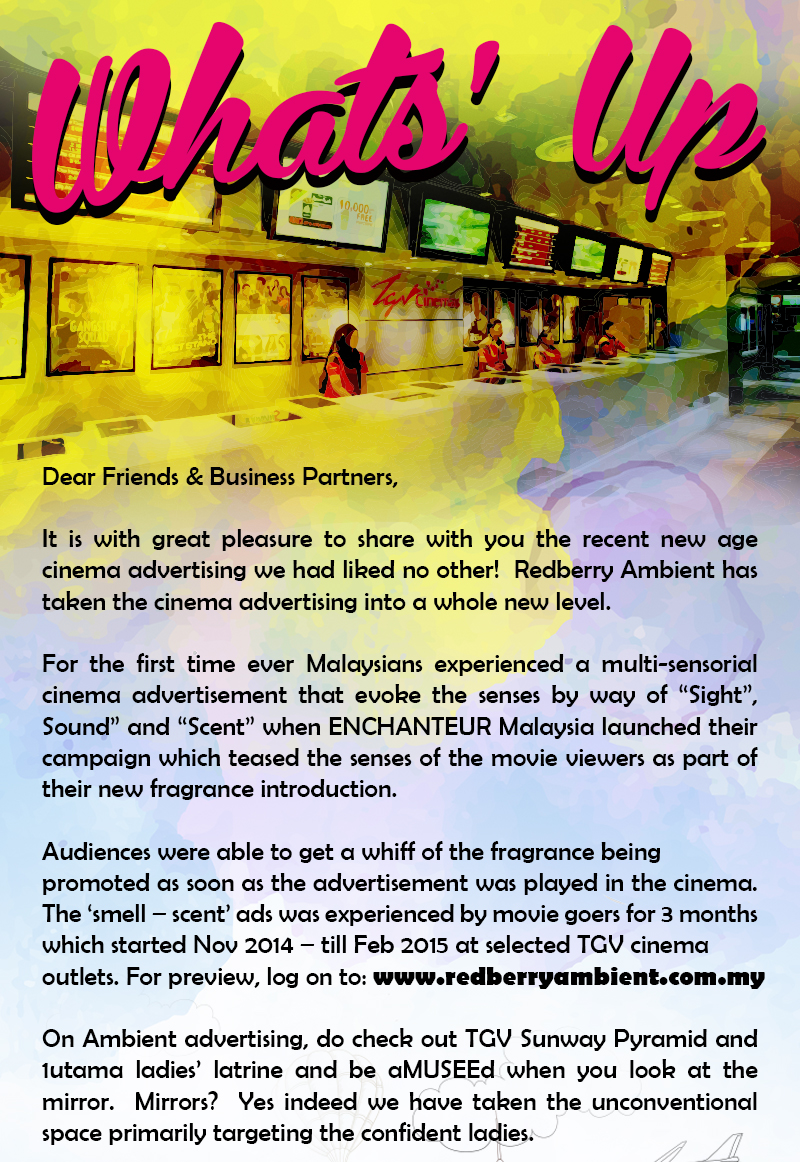 15th March 2016 – Enchanteur Camp